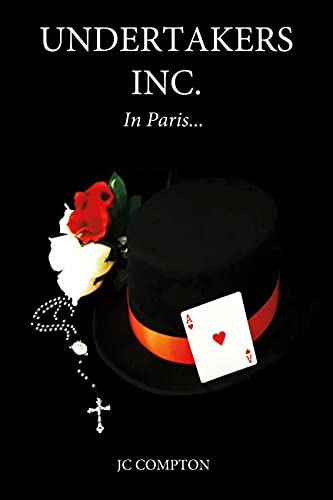 01/12/2022
Can these rebellious vampires enjoy a peaceful life now away from the court of England? Certainly not!

In this second book of the Undertakers Inc. series, Cyril dives into the exciting but treacherous gay nightlife of Montmartre and meets a handsome and mysterious libertine. Meanwhile, a string of recent murders of children occurs by a man calling himself the "Mad Hatter." Seemingly every vampire could have a connection.
In Hong Kong, Shen abandons Holly to return with his mistress, but the feisty young woman won't let him get away with it. After training as a martial artist, Holly—now going by Lan—returns to Paris to find Shen, but she is kidnapped by her father and finds herself tied up with two handsome Egyptian mind benders who have other plans for her.

Murder, mystery, and heartbreak—enter the dizzying world of bohemian Paris!

Digital Books





Scribd
BookBaby
Dark fiction is just another term for horror; a fiction genre concerned with dread, death, and also the menacing side of human character. This isn't limited to written literature but encompasses a broad body of popular media, such as movies and television shows. Though such fiction isn't appropriate for all tastes, authors of horror maintain their work discusses important elements of the human experience. The term dark fiction is occasionally utilized to differentiate individual stories from the mainstream horror genre. These tales might be less fantasy-oriented than many horror fictions and comprise subtler emotional results. If you're a horror story lover, then you should add this particular genre to your reading list.
Famous Book Quotes
"... a mind needs books as a sword needs a whetstone, if it is to keep its edge." ― George R.R. Martin, A Game of Thrones
View More