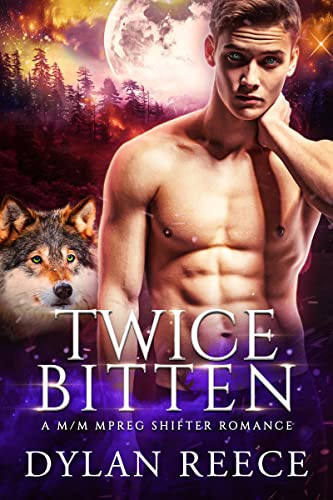 12/20/2022
After seven years of exile from the city, wolf shifter Jonathan is reunited with the fated mate he left behind—sweet, freckle-faced Peter. Jonathan is determined to start fresh with his omega in small-town Darlington and mark him. Claim him. Have him carry his pups. But Peter is a human and there's no chance of claiming, let alone starting a family until Jonathan tells the omega about shifters.
Jonathan is Peter's dream alpha—bold, protective, and wild. Peter is fiercely in love and desperate to have the handsome man's babies, but something isn't right. Jonathan has a secret.
When Jonathan risks the safety of his species and reveals his wolf, Peter is terrified. Shaken and disoriented, Peter runs back to the savage city.
There's a bounty on Jonathan's head and following Peter puts both of them in grave danger, but the courageous alpha will fight against fangs, claws, and even death to protect his fated mate. If they make it out alive, will Peter accept Jonathan's wolf and agree to be claimed? Or will their second chance be their last?


Twice Bitten is a prequel to the Darlington Pack series. It can be read as a standalone novella that introduces the characters of quirky small-town Darlington. Twice Bitten features second chance romance, a ballsy protective alpha, the formative story of a close-knit pack, and fated mates with a guaranteed happily ever after.
Digital Books

Famous Book Quotes
"A good book is an event in my life." ― Stendhal, The Red and the Black
View More