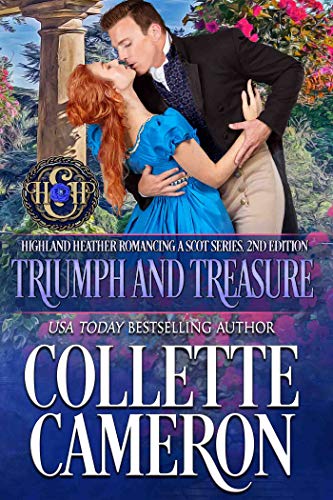 05/26/2022
She was a means to an end…he wasn't supposed to ever love her.

He lived an idyllic life…
One day, Flynn, Earl of Luxmoore, was a wealthy, carefree lord, courting the woman he intended to wed. And the next day, he's stripped of all but his title and left with no means to care for his loved ones. When the person responsible for his ruination offers him a solution—marriage to an unwilling and resentful American beauty—he has no choice but to accept. Not if he wants to care for his ailing mother, elderly grandmother, and disabled sister.

Fate dealt her a cruel hand…
Angelina Ellsworth unwittingly committed bigamy, and when she finds herself pregnant, she'll do anything to protect her baby. Including fleeing to England and marrying a handsome nobleman, every bit as desperate and opposed to their marriage of convenience as she. She agrees to wed Flynn, stipulating two conditions: the union is in name only, and after a year, they'll go their separate ways. Except, Angelina didn't count on her first husband, refusing to let her go.

Resentment and anger war with passion and desire…
Flynn risks his life to protect Angelina from the madman pursuing her, but is his sacrifice enough? Can a woman who's vowed to never trust a man again and an embittered lord find contentment in an arranged marriage neither wanted?
Historical fiction is a literary genre in which the narrative takes place in the past. Historical books capture the particulars of the time as correctly as possible to get authenticities, such as societal norms, ways, habits, and traditions. Historical fiction is put in a real location during a culturally recognizable moment. The facts and the actions from the narrative can be a mixture of real occasions and ones in the writer's creativity as they fill in the gaps. Characters may be pure fiction or based on actual people. But what about them and their look and attitudes, how they talk, and issues that they face, everything which should match the era.
Famous Book Quotes
"Books are a uniquely portable magic." ― Stephen King, On Writing: A Memoir of the Craft
View More