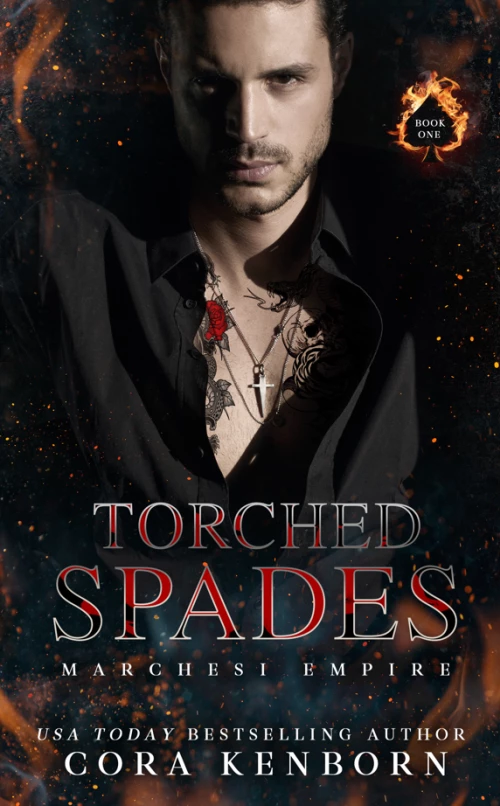 04/14/2022
From USA Today Bestselling Author Cora Kenborn comes the Marchesi Empire, a forbidden enemies-to-lovers dark mafia romance duet.
 
Never flirt with fire...
 

Four months ago, Johnny Malone showed up at my office, flipping a playing card between his fingers like I was wasting his time.

Me. The one with the Ph.D.
The one a self-confessed arsonist came to for help in controlling his "urges."
The one he visits every week and undresses with his eyes.
Lethal dark eyes that drown me in fiery lust and constant lies.

But the deeper I sink the more those ethical lines blur, and his charm overshadows his inner demons.
Ones with no family, no friends, and no past.
Just a standing Tuesday appointment.

He's hiding from something.
Or someone...
And I intend to find out.

I've always had strict rules about men:
No liars.
No patients.
No criminals.
In one afternoon, I broke all three.

They say you should never play with fire...
Now I know why.

Dark fiction is just another term for horror; a fiction genre concerned with dread, death, and also the menacing side of human character. This isn't limited to written literature but encompasses a broad body of popular media, such as movies and television shows. Though such fiction isn't appropriate for all tastes, authors of horror maintain their work discusses important elements of the human experience. The term dark fiction is occasionally utilized to differentiate individual stories from the mainstream horror genre. These tales might be less fantasy-oriented than many horror fictions and comprise subtler emotional results. If you're a horror story lover, then you should add this particular genre to your reading list.
Famous Book Quotes
"Honesty is the first chapter of the book wisdom." ― Thomas Jefferson
View More