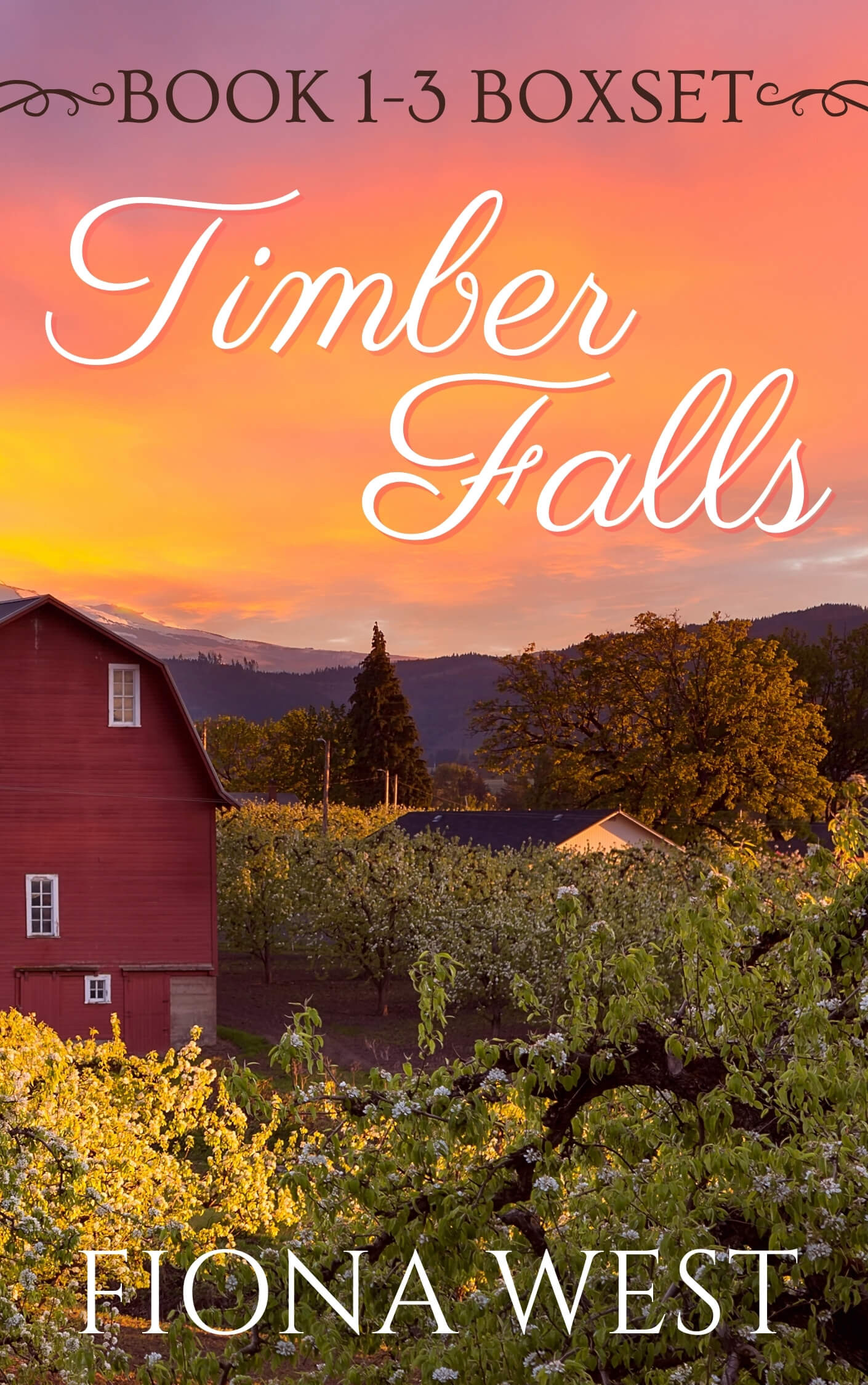 01/29/2022
Dive into the series head first with this three-book collection of sweet romance set in rural Oregon! Fans love the witty dialogue and "all the feels" vibe of the Timber Falls series.

COULD BE SOMETHING GOOD
Despite a cold first encounter, Dr. Daniel Durand fell in love with Winnie Baker the minute he laid eyes on her. Just his luck, because the midwife promised herself she wouldn't take her cousin to another wedding. Can he convince her that he's just the arm candy she needs for the event...and get her to consider one of their own?

MUST BE A MISTAKE
ER doctor Kyle decided it was finally time to act on his feelings for his brother's best friend. But when he signs up for her Habitat for Humanity build not knowing a level from a lawnmower, Ainsley can't help but be suspicious about why he's really there...can this teacher's heart be mended when he comes clean?

RIGHT BACK WHERE WE STARTED
Just before starting college, Martina fled her high school sweetheart's house like Cinderella a minute before midnight. Lost shoe? Who cares. She'd expected a ring, not the break-up talk. Now her Prince Not-so-Charming is back with a big ask; his mother needs Martina's help. Can Carter prove he's worth the drama and give them a happily ever after after all?

All three books contain no sex scenes. If you like small-towns with charm and character, families who back each other up, and guaranteed happily ever afters, you'll love these three books. Grab your copy right now and get binging today!
Digital Books

A clean love is simply a means to spell out a love story that will not include explicit sex, excessive gore and violence, and profanity. The category is started by amazon. This new category helps readers that desire the love and emotion without particulars of this romantic bedroom kitchen/car/outside / etc.--gymnastics to discover exactly what they're looking for. You may read this book with your family. This class is specially created for readers that are uncomfortable reading fantasy books with sexually explicit material, an excessive amount of blood and guts, and a lot of f-bombs.
Famous Book Quotes
"A half-read book is a half-finished love affair." ― David Mitchell, Cloud Atlas
View More