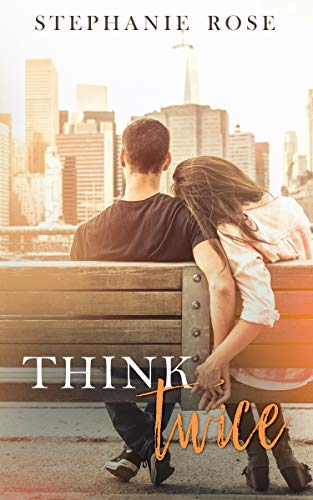 04/10/2022
"Four people, two love stories, one amazing book." Melanie Moreland, New York Times and USA Today Bestselling author

One couple risks it all, while the other may lose everything...

At eighteen, PJ was full of dreams. She was on her way to becoming a serious artist and moving across the country, away from the unrequited, tortured dream of her much older brother's irresistible best friend, Dylan. But when she forced herself to let that dream go, she never expected it to bounce back and refuse to let her.

One fall may have cost Jack everything. After being severely injured while responding to a fire, he lost the girl, the use of his leg, and possibly the career he's dreamed of all his life. While away at rehab, he connects with Danielle, his physical therapist and a girl from his past. She can heal him in more ways than one, but she's nursing her own wounds.

When your heart is warring with your head, there's no time to Think Twice.

Books in the contemporary fiction genre are composed of stories that may happen to real people in actual settings. The novels don't fall under other genres or categories. They often happen in precisely the same period that the reader is living (the present), with things that are now, or might be occurring, precisely the same period. The contemporary genre also contains conversational and casual dialogue and sometimes even regional dialects. Contemporary fiction novels will provide you a lot of choices to grow your life reading list. Writers, generally speaking, search for what's trending in their own time for their literary work since it lets them illuminate the weakness or strength of the society.
Famous Book Quotes
"Science and religion are not at odds. Science is simply too young to understand." ― Dan Brown, Angels & Demons
View More