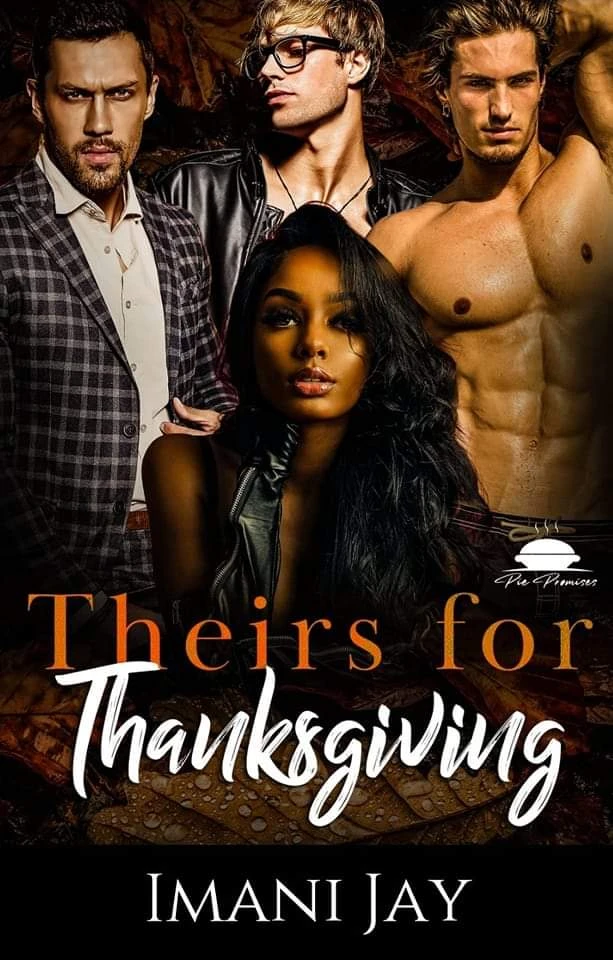 12/22/2022
I'm spending Thanksgiving with my friend and her three husbands. THREE! Shake My Damn Head!!
The woman is either certifiable, or a saint. Personally, I don't have the time, energy or patience to deal with one man, let alone several. I love my single life, and I've never met a D or a relationship that made me trust long-term commitments.
But when not one but three retired Navy Seals set their sights on me, all bets are off!
Chase McCoy, Asher Grant, and Luca Santoro are tall, broad, deliciously masculine, and they won't quit till they make me theirs!
This is a steamy, RH romance between three possessive alphas and an independent woman once bitten by love. But miracles are known to happen during this time of year, right?
Tag along to read all about how our three hunks will seduce their woman. Because all is fair in love and wars of the heart ;-)
This is a safe read, with no cheating, no cliffhanger, and HEA, swoony and sexy times guaranteed. Enjoy!!
The small college town of Hopeton is gaining attention for its number of menage and poly relationships. A flurry of businesses hosting and celebrating alternative weddings is growing. As the town enjoys pies from the new Thankful Cafe for Thanksgiving, many singles discover that they, too, are finding happiness with two or more partners… Welcome to Hopeton!
Digital Books

Famous Book Quotes
"If a book about failures doesn't sell, is it a success?" ― Jerry Seinfeld
View More