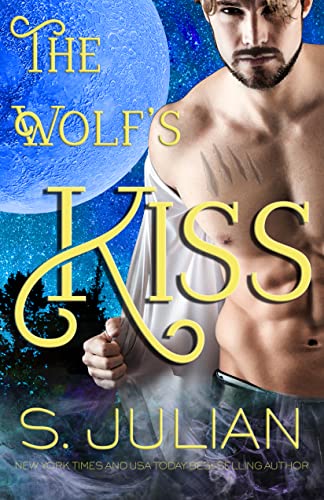 10/07/2022
She's mine. I don't care that she's human. She's my mate.
I'm lucani, a wolf shifter, and my king's assassin. I never thought I would find a mate, and I wasn't sure I'd want her if I did. My life is dangerous. I wouldn't want to put my mate in the crosshairs.
But from the first moment I meet Tam, I want her with a burning passion that won't subside. I'll keep her safe from the nightmares that haunt her. I'll kill anyone who tries to hurt her. And I'll claim her, body and soul.
There are men who think they can take her from me. I'll tear them apart before they do.
But can I tie her to me with fiery lust? Or will I have to let her go and hope like hell that she returns to me?

THE WOLF'S KISS is an instalove, standalone wolf shifter romance with a possessive, protective Alpha hero, a damaged fated mate, and a paranormal world unlike any other.

Famous Book Quotes
"Books are mirrors: you only see in them what you already have inside you." ― Carlos Ruiz Zafón, The Shadow of the Wind
View More