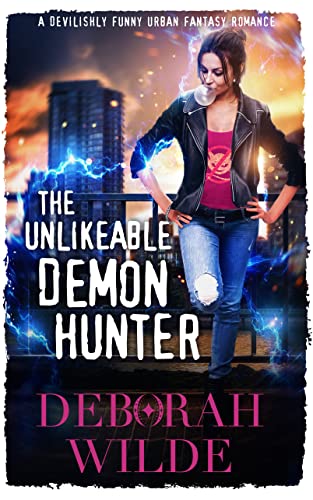 09/20/2022
Enjoy this sexy, funny paranormal series by best-selling urban fantasy author Deborah Wilde…

The Brotherhood wants her gone. The demons want her dead. Not bad for her first day as a Chosen One.

When Nava Katz half-drunkenly interrupts her twin brother's induction ceremony into a secret supernatural society, she doesn't expect to accidentally torch his life-long dream and steal his destiny.

Horrified she's now expected to take his place, Nava is faced with the one thing she swore off forever: a purpose.
The all-male squad isn't cool with a woman in their ranks and assigns her to Rohan Mitra: former rock star and their most ruthless hunter. He may be the perfect bad boy fling with no strings attached, but what happens when he won't let her run—not even from herself?

That might prove as dangerous as defeating the vengeful demon out for her brother's blood.

Odds of her new teammates expecting her to fail? Best not to think about that.

Odds of her succeeding out of spite? Dive into this complete urban fantasy series and find out.

Featuring a snarky heroine, kickass action, and spicy romance, this hilarious adventure sucker-punches you in the heart when you're not looking.

Famous Book Quotes
"There are worse crimes than burning books. One of them is not reading them." ― Joseph Brodsky
View More