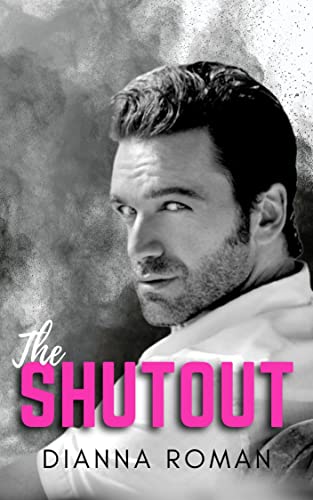 06/15/2022
A friends to lovers MM romance, bisexual/demisexual awakening with a big HEA.

Sometimes love is where you least expect it, and sometimes it's right where you left it.
Widower, Max Hartwell, is barely keeping it together, being a single dad, managing his law firm, and navigating life's chaos. Life after loss is too difficult for surprises, which is why Max would be lost without his reliable best friend and neighbor, Jack.
Best pitcher in the MLB, Jack Spears, is at the top of his game. He has it all, except for the one thing he wants most, which happens to be the one thing he can't have if he doesn't want his private life to overshadow his career - love. When an emotional evening reveals his biggest secret, he's faced with losing everything that matters most to him.
Can Max see him for the man he truly is, or will Jack forever be doomed to live in the shadow of the image he created as America's favorite pitcher?
Heartfelt and human, The Shutout is a story of friendship, loss, love, and the rough road to new beginnings.

* this book contains discussions of homophobia, homophobic slurs, explicit adult language, a physical altercation, loss of a loved one, feelings of isolation, and consensual sexual content

Praise for The Shutout

"One of the best books I have read in a while. I am putting this story on a level with HIM by Sarina Bowen and Elle Kennedy. Yes, it is that good." - Goodreads review

"Dianna Roman has created a gorgeous, heartwarming story of deep friendship evolving into a relationship full of love and the shared responsibilities of parenthood." - Love Bytes

"This is one of the best MM I have read in a while. I cried, I laughed out loud, and just feel in love with both Jack and Max." - BookBub

"Funny, witty, engaging, charming, steamy. The characters absolutely made this book for me. Reading their internal monologue had me laughing out loud and rooting for them to move past their insecurities and into each other's arms!" - Amy Reviews Books

"I think I may have inadvertently ruined myself for future stories...all will be measured against Max and Jack!" - Meg Chasing Pages

"This story has all the feels, as much as it tugs on your heartstrings it will have you laughing out loud. I cannot wait for more by Dianna Roman." - BookBub
Famous Book Quotes
"I do things like get in a taxi and say, "The library, and step on it." ― David Foster Wallace, Infinite Jest
View More