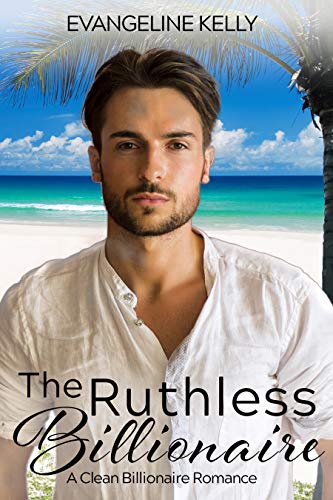 01/05/2022
He needed to marry one of the women on his father's list. She wanted to find her missing brother. Neither of them counted on falling in love.
Lucas Armstrong didn't believe love existed. He was a ruthless man, ready to follow in his father's footsteps. When he received an ultimatum to marry one of the women on his father's preapproved list or risk losing his inheritance, he set out to win over a self-absorbed socialite, vacationing in Kauai.
He wanted a marriage in name only so he could take over his father's empire. Separate lives. No love. No attachments.
When Aria Dasher accepted a position cleaning Lucas's house in Kauai, she had no idea she would fall for him. She was there for one reason only: she needed to save enough money to hire a private investigator. After she and her brother, Chase, were separated in foster care, he ran away and hadn't been seen in four years.
Aria had to keep her eye on the goal and couldn't allow any distractions in her life. She was determined to keep Lucas at arm's length, and he was equally determined to push her away. A connection developed that neither of them anticipated, one that drastically changed everything.
But Lucas would have to do the unthinkable in order to be with Aria. He would have to give up his inheritance.
And then there was that one issue with the secret he held. Once Aria found out, it would rip apart their relationship before it even had a chance.
This is a contemporary Christian story of redemption that takes the characters on a journey as they count the cost of the Christian life and learn to treasure Christ most of all.
Digital Books

In simple words, the novel penned by a Christian worldview, a way of viewing the world separated through the facts shown in the Bible, is called Christian books. It implies a sovereign God who made everyone and everything; it believes we are responsible to
God
for our decisions, promises, and activities; it feels we require forgiveness and redemption and that it comes only through the person of Jesus Christ. There are two types of Christian Books:
Christian fiction
Christian fiction books are those books that overtly display elements of Christianity in the story, mixing things like prayer, conversion, church.
Christian non-fiction
Christian non-fiction is normally overt in its use of Biblical beliefs to explain an appropriate subject.
Famous Book Quotes
"I have always imagined that Paradise will be a kind of library." ― Jorge Luis Borges
View More