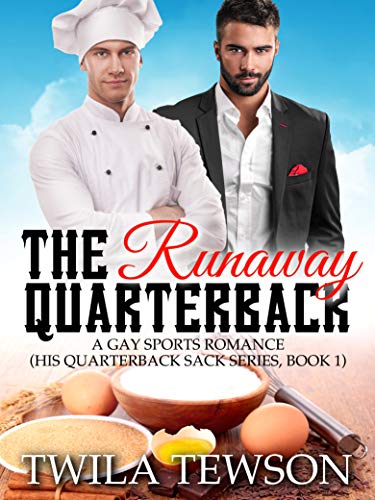 10/04/2022
Jax Stone, pro football player and star quarterback, has a secret and it's a big one: he's in love with his best friend. Not that Butch ever noticed. A drinking game at their ten year reunion, however, reveals his secret and changes everything. Now, Butch not only knows that Jax is a little bit gay for him and always has been, but also that he's been pining for him as well.

A good quarterback knows when to fall back as well as when to press, and retreat Jax does... all the way into denial. If he lays low enough, then maybe Butch will forget that (one perfect) kiss ever happened, and they can go back to being friends, best friends. And nothing more.

The memory of Jax's heartfelt confession is seared into Butch's memory. And that kiss! He has dreams about that kiss - hot, sweaty dreams that leave him aching for more. As straight as he is, even Butch can acknowledge that Jax is a good-looking guy and a great kisser. And that he'd probably be good at... other things; things that Butch hadn't previously considered doing with another guy. He's got to get Jax out of his system, and as everyone knows, there's only one way to do that...

Will Butch catch feelings for Jax, turning a first time gay hook up into a best friends to lovers romance? Or will a week of sweaty fun with Butch be enough to get him out of Jax's system - permanently?

Famous Book Quotes
"Books are mirrors: you only see in them what you already have inside you." ― Carlos Ruiz Zafón, The Shadow of the Wind
View More