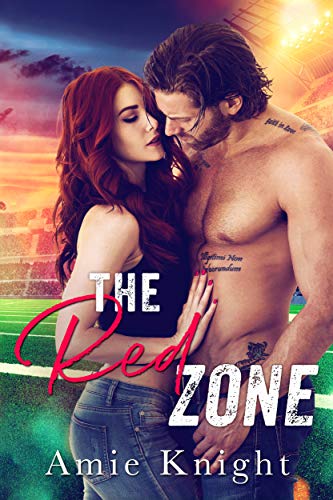 01/14/2022
They say the red zone is the hardest place to score.
But for me, those last twenty yards were my sweet spot.
They didn't call me Lukas "Last Minute Lucy" Callihan for nothing.
I was at the top of my game...until life sacked me harder than any linebacker ever could.
Losing my mom was devastating and left me as the sole person responsible for my little sister.

Taking care of Ella and juggling my career was like playing the hardest game of my life.
My only saving grace was Scarlett Knox, Ella's sexy, red-headed, no-nonsense teacher.
She loved Ella. She hated me.
She thought I sucked at this parenting thing, and she wasn't wrong.
But whenever she was around I got the same earth-shattering, heart-stopping feeling I did when I was only twenty yards from the goal line.
She made me feel like I was back in the red zone, a place I'd never fumbled.
Until now.

Digital Books

New adult fiction is now a growing genre of fiction using protagonists in the 18-30 age bracket. In this genre, the publications are written for the age group of 18-30. New Adult is an emerging marketplace that attracts readers in their late teens and early twenties, which are too frequently missing from the pages of both Young Adult and Adult novels to the forefront. In this category, we generally saw some books on new situations and responsibilities that adults carry with them, how adults overcome their bad situations and some exciting stories that remind us about our adult phase.
Famous Book Quotes
"I lived in books more than I lived anywhere else." ― Neil Gaiman, The Ocean at the End of the Lane
View More