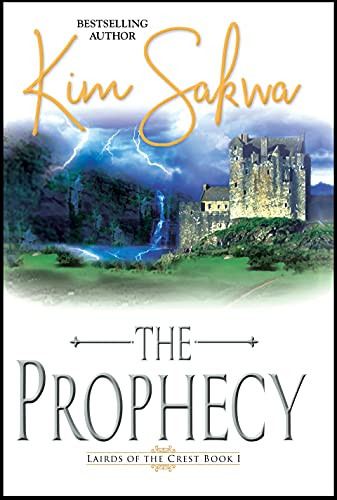 02/04/2022
She fell through time and into the arms of the 15th-century Highland laird she was fated to save. Will their love be a timeless treasure or an eternal curse?

Gwendolyn Reynolds's career path is secure...so why does she feel so restless? Haunted by recurring dreams, she breaks away on a soul-searching trip to coastal Scotland. But when a storm forces her off the road, she plunges into icy waters, only to resurface in the arms of a handsome highlander.

Scotland, 1426. Fierce and feared, Laird Greylen MacGreggor has yet to meet his match. Eagerly awaiting the woman foretold in prophecy, he never expects her to be a 21st-century stunner with a feisty temper. But when he rescues her from the icy waters behind Seagrave Castle, his first touch confirms that Gwen is his destiny.

As sparks fly between the unlikely pair, they discover their passionate fate could be both powerful and deadly. Can Gwen and Greylen overcome centuries of differences to find true love?

If you like your romance filled with steadfast lovers, steamy nights, and a dash of riotous humor, get spell-bound by The Prophecy—the first enchanting love story in the Lairds of the Crest series.

Digital Books

Audio Books

Historical fiction is a literary genre in which the narrative takes place in the past. Historical books capture the particulars of the time as correctly as possible to get authenticities, such as societal norms, ways, habits, and traditions. Historical fiction is put in a real location during a culturally recognizable moment. The facts and the actions from the narrative can be a mixture of real occasions and ones in the writer's creativity as they fill in the gaps. Characters may be pure fiction or based on actual people. But what about them and their look and attitudes, how they talk, and issues that they face, everything which should match the era.
Famous Book Quotes
"A half-read book is a half-finished love affair." ― David Mitchell, Cloud Atlas
View More