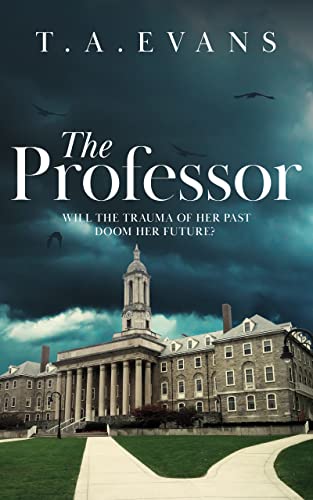 06/18/2022
She's free of her family. He's twice her age. Will a secret passion be their undoing?
Clare Brenton has never experienced real love. Desperate to forget her alcoholic mother and start fresh in college, she lives in fear of someone discovering her past. So when her charismatic professor Andrew expresses interest, she enters into a clandestine affair in hopes of erasing everything that came before.
As the fling turns serious, Clare dreads the inevitable meeting between her boyfriend and her manipulative mother. So when they finally go public, she braces herself for yet more torment from her family. Little does she know that Andrew's own dark past may be the thing that does her in…
Will the trauma of Claire's past doom her future?
The Professor – WILL THE TRAUMA OF HER PAST DOOM HER FUTURE is the first book in a contemporary fiction trilogy. If you like complex heroines, family drama, and tales of forbidden desire, then you'll adore T.A. Evans's gripping story.
Buy
The Professor

to watch one woman embrace the challenge of love today.
Famous Book Quotes
"The world was hers for the reading." ― Betty Smith, A Tree Grows in Brooklyn
View More