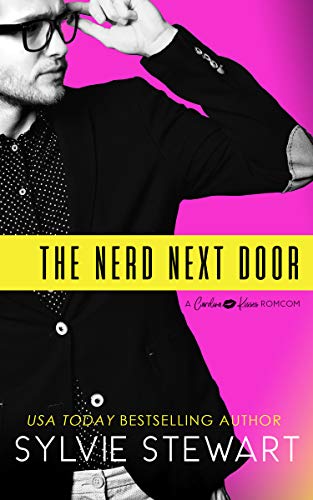 04/19/2022
New town, new job, new neighbor… new crush.

I've got a serious problem and it goes by the name of Ted Jones. Even his name is nerdy! Combine that with his glasses, lean runner's frame, crazy smarts, and superhero addiction and he's got my lady engine revving hard.

What can I say? I've got a thing for hot nerds.

But our shy glances and awkward exchanges in the elevator aren't going to cut it. This nerd is mine; he just doesn't know it yet.

THE NERD NEXT DOOR has been newly updated with additional content to encourage even more reader swooning.

Books in the contemporary fiction genre are composed of stories that may happen to real people in actual settings. The novels don't fall under other genres or categories. They often happen in precisely the same period that the reader is living (the present), with things that are now, or might be occurring, precisely the same period. The contemporary genre also contains conversational and casual dialogue and sometimes even regional dialects. Contemporary fiction novels will provide you a lot of choices to grow your life reading list. Writers, generally speaking, search for what's trending in their own time for their literary work since it lets them illuminate the weakness or strength of the society.
Famous Book Quotes
"Books are mirrors: you only see in them what you already have inside you." ― Carlos Ruiz Zafón, The Shadow of the Wind
View More