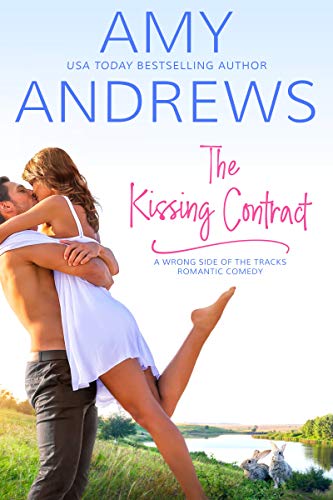 04/12/2022
Marshall Dyson wants one thing and one thing only: to raze his grandfather's island to the ground. Everything is ready to go—except for the freakin' bunnies! Hundreds of the furry critters hopping about and multiplying before his eyes. And then there's the American Bunny League, along with one distractingly beautiful veterinarian, taking him to court to save them...
Dr. Augusta "Gus" North can't believe the grumpy—and annoyingly hot—builder she's facing in court cares more about demo-ing some cabin than the lives of 200 bunnies. But when the judge orders Marshall to stay on the island and help her rehome the rabbits—the entire month—she knows they're going to need to lay some ground rules.
Like, for example, absolutely no kissing. Might as well go ahead and get that in writing. Sure it's on a napkin, but that still counts.
How hard could it be to keep their hands off each other amidst all the fighting? Surprisingly, harder than wrangling 200 bunnies...
Those books that give you pleasure and laugh, we could declare them Comedy or Funny Books. Humor is a funny thing that can allow you to improve your work-life balance. Pinpointing exactly what an individual will discover funny is not a specific science. There are many different varieties of comedy, but what makes it funny is a matter of opinion. Comedy books differ from person to person since some people find them humorous while others don't. There are thousands of comedy books available in the offline or online market. Comedy books will keep you away from all-day tensions or problems that you have in your life.
Famous Book Quotes
"The world is a book and those who do not travel read only one page." ― Augustine of Hippo
View More