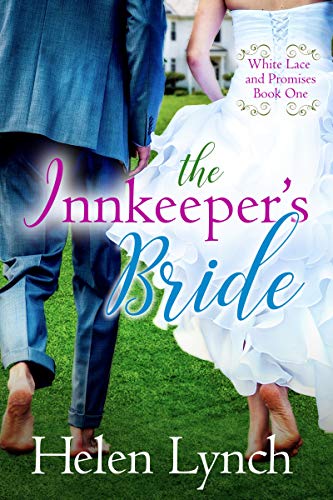 05/26/2022
Bellamy and Declan O'Neill return home to the small New England town of Blossom Creek to deal with a bequest that neither of them wants: joint ownership of his late grandmother's bed and breakfast. As they arrive in town, the estranged couple is convinced of two things: their marriage needs to end, and the last thing either of them wants is to be in business together. But, the terms of the will are clear: they must run the bed and breakfast, which is also a one stop wedding venue, together, at least until the estate is settled, and it can only be sold if they both agree.
Bellamy immediately sees the bequest for what it is: Declan's grandmother's last attempt at matchmaking. She knows Grandma Rosie died believing that she and Declan still love each other and belong together. As they work together to fulfill the inn's only remaining commitment, a wedding, they find themselves remembering what brought them together in the first place and how much they loved each other. But will that be enough to overcome the one issue they cannot resolve? Or will a surprise neither of them anticipated change everything?

Books in the contemporary fiction genre are composed of stories that may happen to real people in actual settings. The novels don't fall under other genres or categories. They often happen in precisely the same period that the reader is living (the present), with things that are now, or might be occurring, precisely the same period. The contemporary genre also contains conversational and casual dialogue and sometimes even regional dialects. Contemporary fiction novels will provide you a lot of choices to grow your life reading list. Writers, generally speaking, search for what's trending in their own time for their literary work since it lets them illuminate the weakness or strength of the society.
Famous Book Quotes
"My Best Friend is a person who will give me a book I have not read." ― Abraham Lincoln
View More