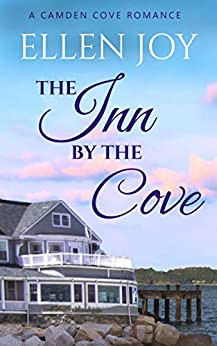 08/07/2022
The handsome investor wants to sell her family's seacoast inn. So, why can't she just hate him?

Previously published as "Inn with You."
Zoe has dedicated her life to working at the family inn, where she lives with her son, but the business has fallen on hard times. She has ideas about how to turn things around; but, her father owns the place and he's stuck in his ways.

To make matters worse, Zoe learns that her father has a silent partner, Ethan's father. Ethan has a trust fund, but Zoe's not impressed when he comes to town with his own ideas about what's best for the inn, as well as an ultimatum from his father. If the inn doesn't start turning a profit, he'll force a sale.

Tensions rise as the two struggle to agree on anything. But, neither can deny that they're starting to fall for one another. As Zoe and Ethan struggle with their feelings, and their plans to save the inn, Ethan realizes he can't carry out his father's wishes without risking whatever it is he has with Zoe.

Will Ethan help Zoe save the inn or will family obligations get in the way? Enjoy this first in series, enemies to lovers romance!
Then, once you fall in love with Camden Cove, you can enjoy the rest of this sweet, shoretown romance series:
The Inn by the Cove
The Farmhouse by the Cove
The Restaurant by the Cove
The Christmas Cottage by the Cove
The Bakery by the Cove
Also, check out Ellen Joy's sweet western romance series, Prairie Valley:
Her Second Chance Cowboy
Her Next Door Cowboy
Her Pretend Cowboy
Her Fresh Start Cowboy
Her Christmas Cowboy 
Her Last Chance Cowboy
Famous Book Quotes
"Once you have read a book you care about, some part of it is always with you.Once you have read a book you care about, some part of it is always with you." ― Louis L'Amour, Matagorda/The First Fast Draw
View More