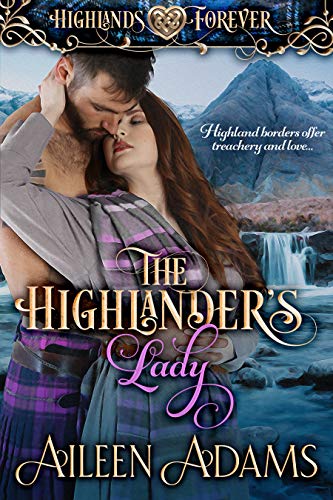 05/12/2022
Highland borders offer treachery and love...

Olivia Smythe is the daughter of an English earl and a Scottish woman. He has decided that his half-Scottish daughter should go to the Highlands for her own safety to avoid the border skirmishes that plague their area. He's also pledged her hand to a cruel Englishman.

Laird Boyd MacPherson has no idea the Englishwoman he's saved from cutthroats is the cousin of a Highland laird. He has no idea the courage and wherewithal that this young half-Scot can muster. He is quick to find out when she runs away and seeks to hide from her betrothed and the rest of the world. Boyd turns the Highlands upside down looking for her, only to find her in the least likely of places.

Historical fiction is a literary genre in which the narrative takes place in the past. Historical books capture the particulars of the time as correctly as possible to get authenticities, such as societal norms, ways, habits, and traditions. Historical fiction is put in a real location during a culturally recognizable moment. The facts and the actions from the narrative can be a mixture of real occasions and ones in the writer's creativity as they fill in the gaps. Characters may be pure fiction or based on actual people. But what about them and their look and attitudes, how they talk, and issues that they face, everything which should match the era.
Famous Book Quotes
"Never trust anyone who has not brought a book with them." ― Lemony Snicket, Horseradish
View More