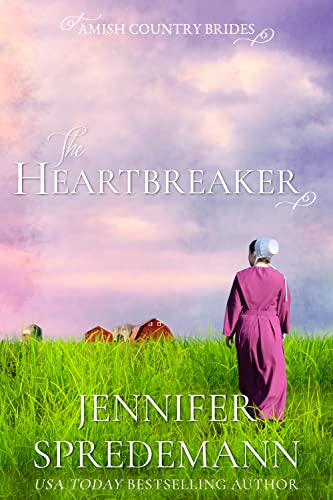 08/16/2022
He wants her back. She wants nothing to do with him.
To Miriam Yoder, Michael Eicher is everything she doesn't want. Prideful, cocky, arrogant. A defector from the Amish life. Why would a gut Amish woman like Miriam even consider being his friend again? Especially after what he'd put her through—professing his affection then skipping town. She didn't have the heart to go through that again. It was easier to keep her heart sealed up and hidden away, than to chance vulnerability. And she'd be fool to ever trust Michael again.

Michael has lived most of his youth as an irresponsible worldly young man. But when he's forced to return home, his eyes are opened to the community he's neglected. He's only genuinely cared for one woman, Miriam Yoder. Will he be able to convince Miri to give him a second chance? Can this self-centered man who'd only lived for himself find something—or Someone—greater to live for?

A faith-filled story of second chances and learning what true love is, that's sure to pull on your heartstrings.

Books in the AMISH COUNTRY BRIDES Series include:

The Trespasser
The Heartbreaker
The Charmer
The Drifter
The Giver
The Teacher
The Widower
The Keeper
The Pretender
The Arranger (currently titled The Arrangement in the Amish Spring Romance collection, solo book will be available May 2023)
The Healer
The Newcomer (prequel to the series)

Characters you'll laugh, cry, and fall in love with. Faith-filled Amish love stories set in Indiana from USA TODAY bestselling author Jennifer Spredemann!
Famous Book Quotes
"There is no friend as loyal as a book." ― Ernest Hemingway
View More