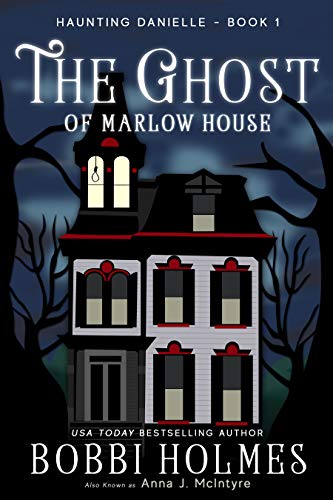 02/23/2022
When Danielle Boatman inherits Marlow House, she dreams of turning it into a seaside bed and breakfast. Since she's never visited the property, Danielle's not sure what awaits her in Oregon. She certainly doesn't expect to find one of the house's previous owners still in residence. After all, the man has been dead for almost ninety years—shouldn't he have moved on by now?

Charming Walt Marlow convinces Danielle the only way he can move on is if she solves the mystery of his death. Danielle soon discovers her real problems may come from the living—those who have their sights on Marlow House's other secrets.
Digital Books






Scribd
In general words, the paranormal literary fiction genre comprises beings and happenings beyond the world of normal scientific comprehension of the natural world. Novels in the fiction genre are all put in the actual world. However, they comprise experiences that defy scientific explanation. For instance, stories put on earth contain angels, demons, witches, psychics, witches, etc. If you love to read some books with ghosts and angels, you must add this category to your reading list. Many books available in the market come under the Paranormal Genre, and you can buy them online or offline.
Famous Book Quotes
"My library is an archive of longings." ― Susan Sontag
View More