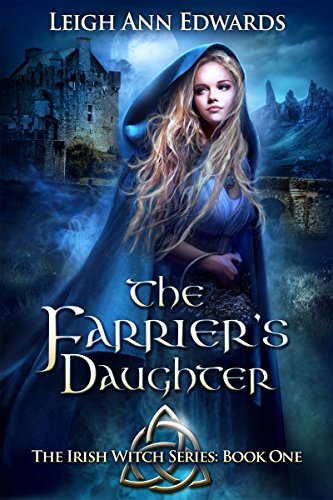 04/13/2022
In 16th Century Ireland. Young and beautiful Alainn McCreary, healer in training to the powerful O'Brien Clan, is on the cusp of discovering she possesses vast and unusual supernatural powers, which she hopes will help her unlock the secrets of her past and break the curse on the O'Brien Clan.

Alainn is counseled to hide her magical abilities, but how can she when dark forces rise up to threaten not only the O'Brien Clan, but Alainn and the life of the Chieftain's beloved, but forbidden nephew, Killian O'Brien, a man Alainn has loved as long as she can remember?

A story that is not streamlined with a particular genre is listed under others. These books generally have mixed content. Somewhere these books talk about romance and switch to suspense after a couple of pages and many other kinds of content can be expected from these books. Readers who are not too specific about the genre can pick any from others. If you have reading habits and can pick any without being so particular then others section is for you. Selecting a genre-specific book might be a tedious task for you. So just go easy. Happy Reading.
Famous Book Quotes
"Many a book is like a key to unknown chambers within the castle of one's own self." ― Franz Kafka
View More