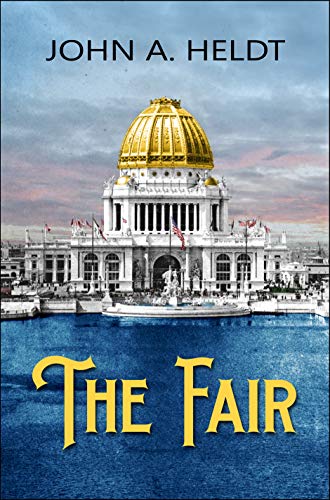 11/21/2022
From the author of THE LANE BETRAYAL comes the second novel in the Time Box saga.

Months after stealing two time machines from a madman who wants them back, the Lanes, a family of six, seek safety and contentment in 1893, the latest stop on a journey through time. While parents Mark and Mary find relief at Chicago's World's Columbian Exposition, an extravaganza of science and splendor, children Jeremy, Laura, and Ashley find romance, friendship, and thrills.

Older son Jordan, meanwhile, heads west in search of answers. Grieving the loss of a lover from 1865, he travels to Virginia City, Nevada, where he integrates himself into a storied mining community and the heart of a pretty library clerk.

Billionaire Robert Devereaux could not care less. Reeling from the theft of his million-dollar devices, he sends an assassin to the past to retrieve his property and rid the world of his former business partner and his troublesome clan.

Filled with humor, heartbreak, and suspense, THE FAIR follows a modern family on the adventure of a lifetime as they navigate their way through an unforgettable year in American history.

Readers' Advisory: The Fair is the second novel in a five-part family saga that spans several decades. While some storylines are resolved, others are not. They are addressed in subsequent books.

Famous Book Quotes
"There is no mistaking a real book when one meets it. It is like falling in love." ― Christopher Morley, Pipefuls
View More