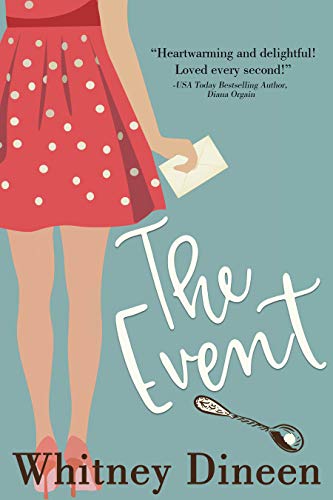 03/12/2023
"Picture Sweet Home Alabama meets Hope Floats with a touch of something totally unexpected. Hollywood needs to pay attention to this one!!"-USA Today Bestselling Author, Diana Orgain

There's a reason Emmeline Frothingham left her hometown of Creek Water, Missouri as soon as humanly possible. That reason is small-minded, judgmental people who wouldn't know the truth if it was coughed up on them like an errant furball.

After graduating from college, Emmie gets her dream job in New York City. As the head buyer at Silver Spoons--a high-end boutique, and single girl about town, her life is ideal. That is, until the night of The Event, her company's annual award's ball at the Metropolitan Museum of Art. Nerves plus too much tequila leave Emmie dealing with a wicked hangover, the unemployment line, and a surprise to end all surprises.

Facing the repercussions of her wild night, Emmie is forced to go home to work in her family's business. But her return puts her dead in the sights of the gossipy country club harpies who drove her away in the first place.

Will Emmie make peace with her past and embrace the love of her family? Will she discover that the man who seems to be judging her most has a secret of his own? Find out in this deliciously fun romantic comedy, sure to put a smile on your face!

Digital Books

Famous Book Quotes
"Once you have read a book you care about, some part of it is always with you.Once you have read a book you care about, some part of it is always with you." ― Louis L'Amour, Matagorda/The First Fast Draw
View More