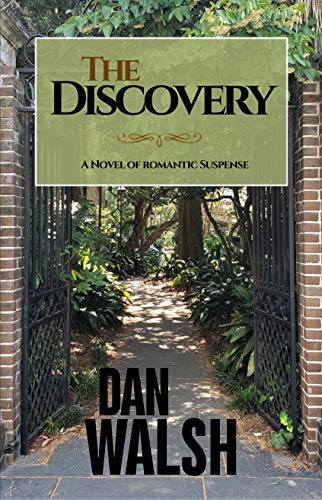 04/01/2022
2nd EDITION -- Selah Award Winner, Carol Award Finalist - "Best Historical Fiction" --

Gerard Warner was not only a literary giant but a devoted family man. When he dies he leaves his Charleston estate to his grandson, Michael, an aspiring writer. Michael soon discovers an unpublished manuscript his grandfather had written, hidden from everyone but clearly intended for Michael to find. Michael reads an exciting tale of Nazi spies and sabotage, but this story is very different from all of Gerard Warner's other books. It's a love story.

As Michael delves deeper in, he discovers something that has the power to change not only his future but his past as well. Laced with suspense and intrigue, The Discovery is a richly woven novel that explores the incredible sacrifices that must be made to forge the love of a lifetime.

Digital Books

Historical fiction is a literary genre in which the narrative takes place in the past. Historical books capture the particulars of the time as correctly as possible to get authenticities, such as societal norms, ways, habits, and traditions. Historical fiction is put in a real location during a culturally recognizable moment. The facts and the actions from the narrative can be a mixture of real occasions and ones in the writer's creativity as they fill in the gaps. Characters may be pure fiction or based on actual people. But what about them and their look and attitudes, how they talk, and issues that they face, everything which should match the era.
Famous Book Quotes
"A house without books is like a room without windows." ― Horace Mann
View More