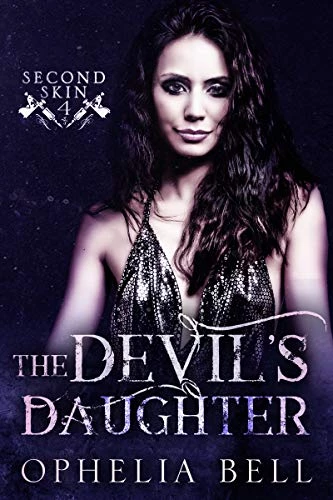 08/09/2022
Caught between the devil and the deep blue sea…
I never imagined myself as a pawn in a dangerous game between two crime lords. But that was before I discovered I'm secretly one of their daughters, and suddenly I'm not just a girl, but an asset in need of protecting.
At least two of my new guard dogs are Ben and Baz, a pair of twins I grew up with—and wow, have they grown. Not only do they handle security for Drake Stavros—the sexy, haunted billionaire whose tower I'm forced to occupy for the duration of this cartel blood feud–but they've gotten hotter too, brooding sentinels covered in muscles and tattoos.
Drake is supposed to be using his near-limitless resources to keep me safe, with the twins there to make sure he follows through. But I'm beginning to realize the danger I'm in isn't limited to the world outside as desires darker than my criminal bloodlines awaken within me, threatening to undo us all. The Devil's Daughter is the fourth book in the Second Skin organized crime series. It features a reverse harem romance with bisexual heroes. Although all books in the Second Skin world can be read as standalones, you won't want to miss the rest. An erotic romance with explicit sex and strong language, a happily ever after is always guaranteed. Enjoy!
Famous Book Quotes
"Science and religion are not at odds. Science is simply too young to understand." ― Dan Brown, Angels & Demons
View More