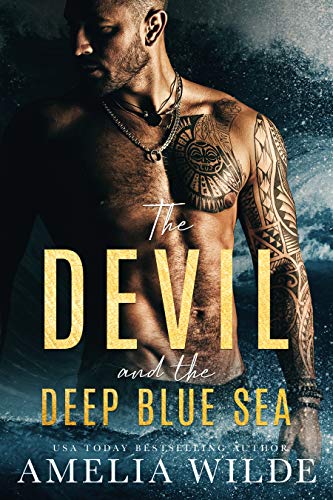 08/27/2022
A modern-day pirate.
An heiress lost at sea.
And the treasure of a lifetime.

He's beautiful. Calculating. Cruel. And he's taken me hostage.

When pirates board my boyfriend's yacht, I jump overboard to save myself. Drifting asea. Until one man rescues me from the endless ocean.

Except he has plans of his own. I'm worth too much money for ransom. He'll keep me on his ship and in his bed. The real danger lies in his dark-depth eyes. He wants more from me than money. Than passion. He wants everything.

He rescued me, but I'm far from safe.

There's an entire sea of danger threatening to drag me under.

The Devil and the Deep Blue Sea by USA Today bestselling author Amelia Wilde is a dangerously sexy contemporary romance that will blow you out of the water.

Genre:
Famous Book Quotes
""Reading one book is like eating one potato chip."" ― Diane Duane, So You Want to Be a Wizard
View More