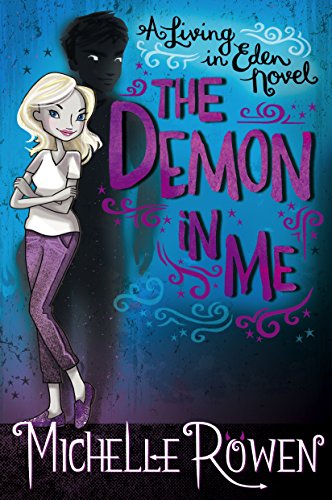 04/27/2022
BOOK #1 IN THE LIVING IN EDEN SERIES! Eden Riley is a psychic consultant for the police, even though her abilities have never been her most reliable skill. On her most recent case, her paranormal powers are about to get her into some serious trouble.
After a serial killer is gunned down in front of her, Eden realizes that she's quite literally no longer alone. A voice in her head introduces himself as Darrak. He's a demon—but not it a bad way. Now he's been bound to Eden by chance of fate. By day he can take very appealing form, but by night he needs Eden—for her body.
When Darrak promises he can coach her on getting the life—and the man—of her dreams if she doesn't call 1-800-EXORCIST, can Eden learn to live with this sexy demon?
"Rowen throws together a demon with a checkered past, an exorcist with an agenda, and a witch with a self-help book in this funny, suspenseful, and frequently hot paranormal series launch." —Publishers Weekly
"Funny, sexy and completely entertaining…Can't wait for more! It promises to be a fantastic series." —RT BookReviews
In general words, the paranormal literary fiction genre comprises beings and happenings beyond the world of normal scientific comprehension of the natural world. Novels in the fiction genre are all put in the actual world. However, they comprise experiences that defy scientific explanation. For instance, stories put on earth contain angels, demons, witches, psychics, witches, etc. If you love to read some books with ghosts and angels, you must add this category to your reading list. Many books available in the market come under the Paranormal Genre, and you can buy them online or offline.
Famous Book Quotes
"A classic is a book that has never finished saying what it has to say." ― Italo Calvino, The Uses of Literature
View More