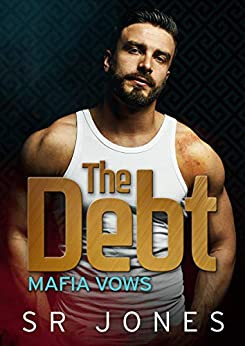 08/07/2022
Now a complete series.

In my world, power is taken not given.
In my world, women are a pastime and nothing more.
In my world, emotions are dangerous and need to be locked down.

Maya was born into this, but she doesn't understand it. It makes her vulnerable, and now she's been promised to a man I wouldn't let my worst enemy marry. She needs help – my help.

I step in and take her as my bride in order to save her skin.
Our marriage might be fake, but our passion is real.
My ring on her finger is the tie that binds us.

Maya thinks she can walk away once the danger has passed. She believes our passion is fleeting. She hopes I will simply let her go.
She's wrong.
On. Every. Single. Count.

We're playing a dangerous game. One where the lines are so blurred, we can't see them.
I'm going to take her and make her mine, and in this game, she'll play by my rules.
But someone wants Maya out of the game completely, and our world is about to implode.

This is part one of a duet along with book two, The Promise. The series continues with books three to five and is now complete.

***Please note this is a romantic suspense with dark themes and as such trigger warnings apply.
Reading order of the series is:
The contract. A Mafia Vows prequel
The Debt: Mafia Vows One
The Promise: Mafia Vows Two.
The Pledge: Mafia Vows Three
The Betrayal: Mafia Vows Four
The Scandal: Mafia Vows Five
***
Praise for the series:

"It doesn't get any hotter than this. It's an intense, nail biting drama with a WOW twist that will have you on the edge of your seat!!" Amazon reviewer.

"one click this bad boy. I HIGHLY HIGHLY HIGHLY RECOMMEND TO ALL!" The Power of Three Readers.

"This series is so good that I read this in one day and you won't be able to put this down" Amazon Reviewer

"God, I loved this story. I could NOT put it down." Fantasy Land Blog.

Famous Book Quotes
""If we encounter a man of rare intellect, we should ask him what books he reads."" ― Ralph Waldo Emerson
View More