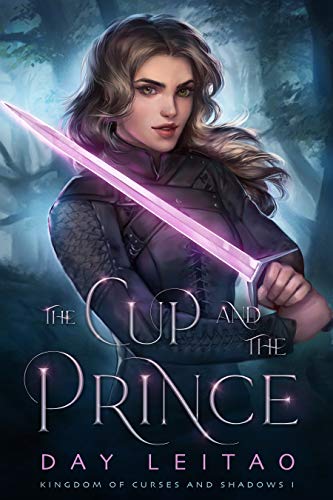 05/12/2022
Throne of Glass meets Minecraft in this fast-paced YA romantic fantasy.
One prince wants her out.
Another wants her as a pawn.
Someone wants her dead.
Zora wants to win the cup and tell them all to screw themselves.
17-year-old Zora was born in the Dark Valley, a cursed land where shadow creatures spawn in the dark and survive in daylight. She's trained to fight since before she could walk.
Yes, she cheated her way into the Royal Games, but it was for a very good reason. Her ex-boyfriend thought she couldn't attain glory on her own. Just because she was a girl. And he was the real cheater. So she took his place.
Now she's competing for the legendary Blood Cup, representing the Dark Valley. It's her chance to prove her worth and bring glory for her people. If she wins, of course.
But winning is far from easy. The younger prince thinks she's a fragile damsel who doesn't belong in the competition. Determined to eliminate her at all costs, he's stacking the challenges against her. Zora hates him and will do anything to prove him wrong.
The older prince is helping her, but the cost is getting Zora entangled in dangerous flirting games. Flirting, the last thing she wanted.
And then there's someone trying to kill her.
The Cup and the Prince is a YA fantasy with romance, magic, action, and intrigue, for readers 15 and older. It's book 1 in the series Kingdom of Curses and Shadows.
New adult fiction is now a growing genre of fiction using protagonists in the 18-30 age bracket. In this genre, the publications are written for the age group of 18-30. New Adult is an emerging marketplace that attracts readers in their late teens and early twenties, which are too frequently missing from the pages of both Young Adult and Adult novels to the forefront. In this category, we generally saw some books on new situations and responsibilities that adults carry with them, how adults overcome their bad situations and some exciting stories that remind us about our adult phase.
Famous Book Quotes
"If you have enough book space, I don't want to talk to you." ― Terry Pratchett
View More