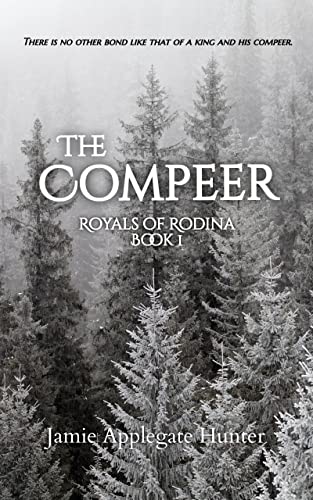 06/21/2022
Typos and editing issues from the original manuscript have been corrected. The wrong manuscript was uploaded originally but has since been replaced with the correct one.



When the humans destroyed the Earth, the gods were forced to wipe it clean and start anew. They created four immortal kings blessed with elemental powers to keep the peace among the new world and regulate their land's climate.


Thousands of years later, when corruption among the four kingdoms interrupts the delicate balance, a compeer emerges with an unlikely band of allies to defeat the evil infiltrating their land.

Winnie Hayward lives a double life between working her family's tavern and training in secret with the kingdom's most respected general.

Thad is the mysterious Winter King with a broody demeanor, a disdain for royal life, and a romantic chip on his shoulder.

When the two meet by chance under false pretenses, they fall into a steamy, whirlwind romance that eventually launches a war between kingdoms.

The Compeer weaves an adrenaline-filled tale with betrayal, romance, humor, and jaw-dropping twists fans of New Adult fantasy romance will devour.


*Series is complete and available*

Contains adult language and situations. Check author's website or the book itself for full list of content warnings.

Famous Book Quotes
"Many a book is like a key to unknown chambers within the castle of one's own self." ― Franz Kafka
View More