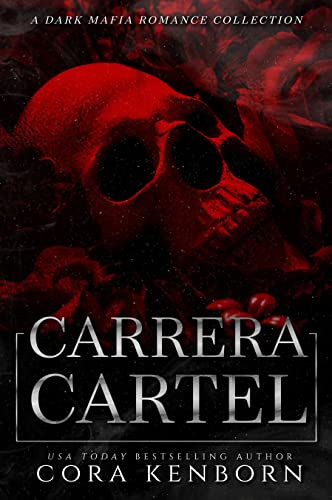 11/26/2022
From USA Today bestselling author Cora Kenborn comes three full-length dark mafia romance novels from the Carrera Cartel Trilogy plus Stained White Lines, an explosive bonus novel, available ONLY in the collection.

Blurred Red Lines
Carrera.
A name to avoid at all costs...
Until I come face-to-face with it.
Abducted. Held against my will.
A prisoner of a war I know nothing about.
Captive to a ruthless cartel prince who wants more than my freedom.
He wants me.

Faded Gray Lines
I never meant to start a war...
Then I fell for the boy my mother warned me about.
A soulless killer for the Carrera Cartel.
We were the virgin and the villain.
The debutante and the devil.
He swore we'd end in ruin.
I swore love would conquer all.
I was wrong.

Drawn Blue Lines
Brody Harcourt turned me from a queen into a pariah.
Now there will be hell to pay.
But I'm back for more than revenge.
More than blood.
More than a forbidden man.
My eye is on the prize...
The Carrera throne.



Famous Book Quotes
"Of course I loved books more than people." ― Diane Setterfield, The Thirteenth Tale
View More