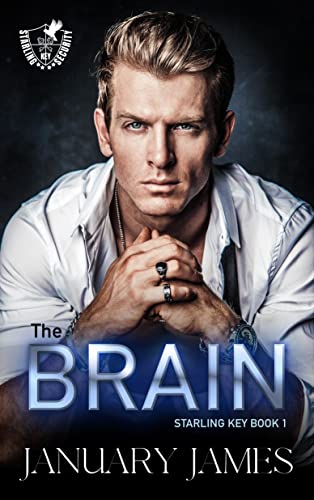 05/25/2022
"You want me to lose control? This is it."

My job? Protect the business. My calling? Protect the girl

I'm not just head of the security team, I'm the brain behind Starling Key, Florida's biggest entertainment resort. Only nobody knows. Not even the man who owns it.

I'm obsessive, I'm meticulous, I'm a perfectionist.
I do not tolerate unprofessionalism.
If things aren't done the way I want them to be, someone pays.
And with a past like mine, the cost is high.
When Tawny Graham crashes—literally—into the Key, she threatens my grand plans.
She's a stumbling, infuriating nightmare,
With a body that taunts me and eyes that haunt me.
And I can't be distracted. Not when I'm so close.
Then I find out the real reason she's here,
And that changes everything.

This grumpy sunshine romance brings the heat to the Florida Keys against a backdrop of luxury and suspense.

The military is a genre of fiction focusing on military actions, such as warfare, conflicts, battle, fighting, or army life. For example, the military genre can include an autobiography of a member of army personnel who did amazing things or decided that changed the tide of a war utilizing the new or radical military plan. Another autobiographical example maybe a president or other leader (based upon the country) who had been involved in political relations which started or finished a war with something of a military foundation or plan. The military genre may also have novels about weaponry or equipment.
Famous Book Quotes
"Honesty is the first chapter of the book wisdom." ― Thomas Jefferson
View More