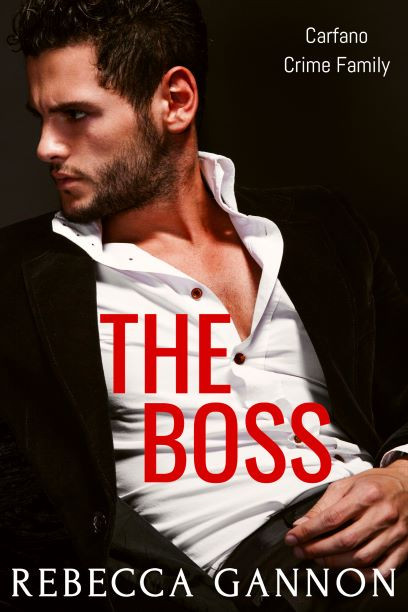 05/22/2022
Abrianna
Leo Carfano was my everything. Until I woke up one day and he was gone, leaving me with three parting words written on a piece of paper that have haunted me for the past five years.
But even after all this time, the pain in my chest is still as prominent as ever, and there isn't a day that goes by without him invading my mind.

He's my walking nightmare.

When my eyes meet his hard stare again in the last place I expect to see him, he makes me question everything I thought I knew about why he left. He seeks absolution in his confessions, and although they break me further, I can't help but see the truth that's laced in everything he does and says.
I'm his. Always.
Which is why he's the only one I trust when everything I thought I knew about my life is a lie.

Leo
Abrianna Fleming was the light in my dark world.
An angel I never deserved.
I wanted to give her forever, but she was never mine to keep.

When it was time for me to step up and claim the throne I was born to rule, I did the only thing I knew would keep her safe and alive.
Dragging her into my world would make her the number one target of my enemies, but after five years of depriving myself of her, one look into her eyes has me forgetting any plan I thought I had. Because I'll be damned if I give her up a second time.

Being together has the potential to destroy the both of us and the family names we bear, but Abrianna is mine, and I'll eliminate anyone who tries to hurt or take her away from me.

Digital Books

Dark fiction is just another term for horror; a fiction genre concerned with dread, death, and also the menacing side of human character. This isn't limited to written literature but encompasses a broad body of popular media, such as movies and television shows. Though such fiction isn't appropriate for all tastes, authors of horror maintain their work discusses important elements of the human experience. The term dark fiction is occasionally utilized to differentiate individual stories from the mainstream horror genre. These tales might be less fantasy-oriented than many horror fictions and comprise subtler emotional results. If you're a horror story lover, then you should add this particular genre to your reading list.
Famous Book Quotes
""There is no mistaking a real book when one meets it. It is like falling in love."" ― Christopher Morley, Pipefuls
View More