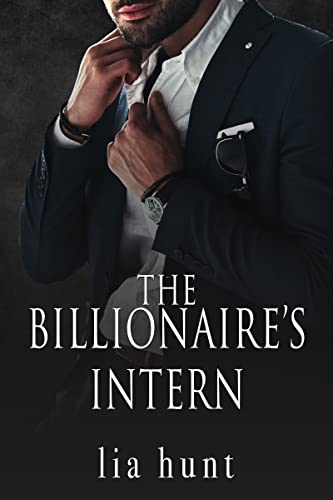 03/15/2022
The Billionaire's Intern is a classic virgin-meets-billionaire romance - if your idea of classic is scorching hot angst with a plot twist that'll leave you begging for more...

No one's ever called me friendly.

You don't get to where I am by being approachable.

I'm used to seas of people parting for me. Especially in the lobby of the building I own, filled with people who work for me.

Guess no one told the new marketing intern:

She spills her coffee all over me and then offers to replace my custom couture with Kathy Ireland.
Emery is a sweet little blinky-eyed Kansas girl. A kitten in the middle of our shark tank. It's just common decency to protect her. Take her to lunch and get to know her. Wonder why she looks at me like she wants me to eat her alive, but pulls back every time I'm ready to bite.
Okay, so that last one isn't decent at all. In fact, every fantasy I have about her is downright filthy.
Discovering I'm her first?

Well, it gives me even more wicked thoughts about the big... city I can show her.

I've been burned before. Fool me once, right? I built a billion-dollar company by planning for every possibility. Making sure nothing gets past me again.

But I sure didn't see this one coming.

Book one of three in The Intern Trilogy.

Those books that give you pleasure and laugh, we could declare them Comedy or Funny Books. Humor is a funny thing that can allow you to improve your work-life balance. Pinpointing exactly what an individual will discover funny is not a specific science. There are many different varieties of comedy, but what makes it funny is a matter of opinion. Comedy books differ from person to person since some people find them humorous while others don't. There are thousands of comedy books available in the offline or online market. Comedy books will keep you away from all-day tensions or problems that you have in your life.
Famous Book Quotes
"The world was hers for the reading." ― Betty Smith, A Tree Grows in Brooklyn
View More