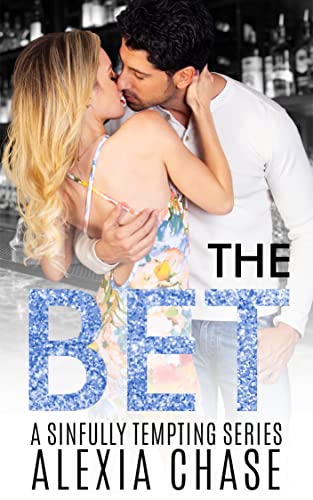 01/20/2022
"Holy Hotness!!!! Oh my God this book was fantastic! Hands down my favorite that she's written. The plot line is great, the characters are so easy to love, then you add in the panty melting steam and the heart stopping love story? Not to mention, it is also flippin' hilarious! Holy crap. I'm obsessed. Where's my gorgeous firefighter?" (Carmen Amazon Reviewer)

Can the taste of her treats tempt her best friend's brother?

Chloe

Not those kinds of treats! Okay… well… maybe those too.

See…. I'm a baker. A damn good one too. A sweet one…. see the irony? Except, my jerk of an ex-boyfriend made a $500 bet to pluck my cherry (and not the pastry kind).

I'm not so sweet now because I'm out for revenge. And I've got just the perfect hot fireman in mind…. my best friend's brother.

Rich

She's my sister's best friend. That's a no-go, right? Not to mention I'm not good enough for sugar that sweet.

But now her sweet just got a little spicey with her plot for revenge.

A few fake dates lead to kisses that threaten to burn down the kitchen.

And now I'm obsessed with baked goods and the woman who makes them.

But can my spicey and her sweet mix?

Told in dual povs, The Bet is a standalone fiery best friend's brother contemporary romance part of Alexia Chase's Sinfully Addictive World.

Digital Books

A story that is not streamlined with a particular genre is listed under others. These books generally have mixed content. Somewhere these books talk about romance and switch to suspense after a couple of pages and many other kinds of content can be expected from these books. Readers who are not too specific about the genre can pick any from others. If you have reading habits and can pick any without being so particular then others section is for you. Selecting a genre-specific book might be a tedious task for you. So just go easy. Happy Reading.
Famous Book Quotes
"Books are the mirrors of the soul." ― Virginia Woolf, Between the Acts
View More