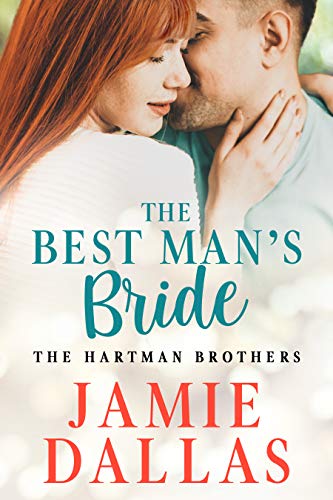 02/05/2022
What else can go wrong? Or is everything finally going right?

After catching her fiancé lip-locked with the wedding planner an hour before their vows, Hailey Miller hikes up her wedding dress and runs. The last person she expects to chase her down is her ex's sexy but aloof business partner who's kept her at arm's length for years. He offers her a lifeline, but his help comes with a catch. Does she dare say yes?

Jace Hartman doesn't believe in love. And he doesn't believe in giving up. He won't let his company's event planner walk away from their biggest launch—even if she has a broken heart. Business comes first, so he makes Hailey an offer she can't refuse. But it's her counter offer that has him worried. She needs a place to live for the month, and he has an extra bedroom.

Jace has spent the past few years trying his best to bury his attraction to Hailey. Now she's everywhere and making him forget all the reasons he should never mix business and pleasure.

Digital Books





Books in the contemporary fiction genre are composed of stories that may happen to real people in actual settings. The novels don't fall under other genres or categories. They often happen in precisely the same period that the reader is living (the present), with things that are now, or might be occurring, precisely the same period. The contemporary genre also contains conversational and casual dialogue and sometimes even regional dialects. Contemporary fiction novels will provide you a lot of choices to grow your life reading list. Writers, generally speaking, search for what's trending in their own time for their literary work since it lets them illuminate the weakness or strength of the society.
Famous Book Quotes
"I guess there are never enough books." ― John Steinbeck, A John Steinbeck Encyclopedia
View More