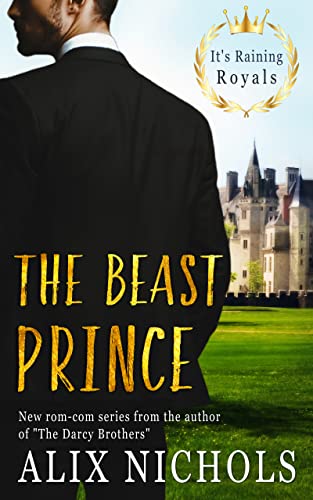 10/11/2022
Elise
I never had it easy despite my pretty face.
But at least I had options.
Now, I'm left with two: run or become a gangster's pet.
As I brace myself for the worst, a brawny man named Theo shows up on my doorstep.
His left eye—blue and piercing—is the only intact spot on his disfigured face.
Theo says he'll help me if I find an old key for him.
We strike a deal.
Beggars and choosers, you know. Real-life damsels in distress don't get to pick the cutest heroes.
The weird part?Theo turns me on more than any man ever has…

Theo
What good is it being a crown prince, when you're cut off from your bodyguards and trapped in a cabin?
The situation is dire.
There's no cell phone reception. My enemies are closing in. All hope to save my country is fading away.
To add insult to injury, I'm stranded here with a woman—a beauty, no doubt.
But she's foreign, and her brother is a jailed lowlife. She's too far beneath me for her charms to work.
Not that she's trying, mind you.
And yet, I crave her touch so badly I'd trade the crown for it!

Packed with steam, emotion and adventure, this romantic comedy can be read as a standalone.

➜ Free through Tuesday only, so don't delay — and be sure to pick up "A Royal for Christmas" at a special new-release price.

Famous Book Quotes
"Make it a rule never to give a child a book you would not read yourself." ― George Bernard Shaw
View More