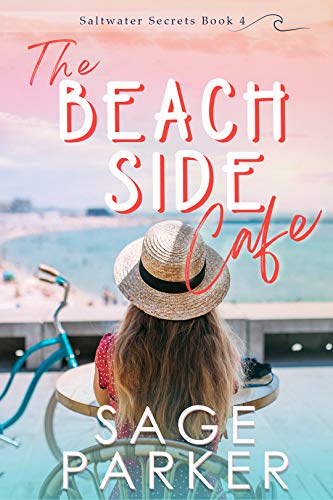 11/07/2022
Jaymee felt numb and couldn't move. It had always been her dream to open a cafe on the beach and it was finally becoming a reality - until her husband disappeared into thin air. No calls, notes or clues as to where he went. 
Now days before the cafe's opening, Jaymee finds out that her husband's disappearance isn't by mistake and the cafe, along with her life, is part of something much bigger. 
As more dark secrets start coming to light, Jaymee must act fast to uncover truths and figure out how to save her dream, family and the cafe.
With the help of her loving daughter and a handsome investigator, ideas start coming together and the journey to save the cafe begins.
Unexpected secrets, new romances and faith create an adventure Jaymee never could have dreamed of. Before the time Spring ends, relationships are strengthened, truths are discovered, and love is renewed in more ways than one.
This is a sweet and clean story sure to keep you up all night reading and Book 5 of the Saltwater Secrets Series.
Famous Book Quotes
"Outside of a dog, a book is man's best friend. Inside of a dog it's too dark to read." ― Groucho Marx
View More