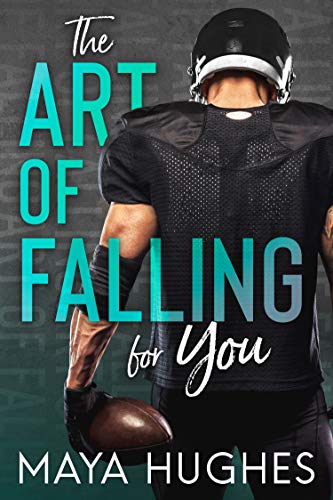 04/12/2022
"Are you stalking me?"
"We live right next door to each other, New Girl."

Bay Bishop aka The New Girl is my new neighbor. Glasses, stage crew black clothes and a knack for fading into the background.

She's probably the only one who rolls her eyes when I walk past instead of cheering on my last touchdown play. But before I can shove her into the recesses of my mind filed under "Not my problem" she lands herself smack dab in the middle of my dreams.

I catch her singing with a voice unlike any I've heard before that taps into feelings I shouldn't have for the girl who avoids me at all costs. I need to know why she hates me.

With three months until graduation, the final play is on. Only it's not for more points. It's for Bay.

Unlike my success on the field, this win is anything but assured. But I can't stop myself from taking the risk.

There's no flashing scoreboard.
There's no cheering crowd.
There's only her and me.

The countdown clock is ticking. The only thing scarier than finding my first love will be losing her.

The Art of Falling for You is the first book in the new Fulton U universe sports romance, Falling trilogy.

New adult fiction is now a growing genre of fiction using protagonists in the 18-30 age bracket. In this genre, the publications are written for the age group of 18-30. New Adult is an emerging marketplace that attracts readers in their late teens and early twenties, which are too frequently missing from the pages of both Young Adult and Adult novels to the forefront. In this category, we generally saw some books on new situations and responsibilities that adults carry with them, how adults overcome their bad situations and some exciting stories that remind us about our adult phase.
Famous Book Quotes
"My Best Friend is a person who will give me a book I have not read." ― Abraham Lincoln
View More