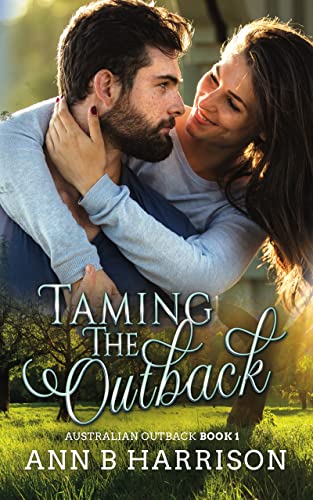 04/02/2022
Taming the Outback A single mother desperate for a second chance. A cowboy that needs her more than he can admit. One teenager out of control, a daughter terrified of anything that makes a sound, a dead-end job – how much more can this poor widow take?
Libby expects the worst when she's called into the lawyers office but things are not what she thinks. Inheriting an outback station might be just what her little family needs. Lord knows it can't be any worse than what they're going through now.

What she doesn't expect are the sparks from her new neighbor, Nathan Miller. If he had his way, she'd turn tail and return to the city, but Libby has more spirit than that. And more to lose.

He's been hurt before so when Libby arrives, Nathan isn't interested in being nice. Even if she's exactly what he wants. She won't last. City girls never do. He'd rather be a confirmed bachelor than fall for her and risk his heart again.

But Mother Nature has other plans. When she brings chaos to the station and threatens Libby's children, he'll either be proven right or find his barriers taken down by the stubborn woman and her adorable kids.

Western is fiction books, movies, and tv genres. Westerns are mostly placed in the 19th and early 20th century in the Western United States and tell the stories of cowboys, lands, and also outlaws investigating the western frontier and taming the Wild West. Westerns frequently stress the harshness of the wilderness and often place the action within an arid, barren landscape of hills and deserts. This genre generally portrays the conclusion of what's considered the"idealized American frontier" or person against nature. If you like to read the background, then you have to add this genre to your reading cart.
Famous Book Quotes
"Good friends, good books, and a sleepy conscience: this is the ideal life." ― Mark Twain
View More