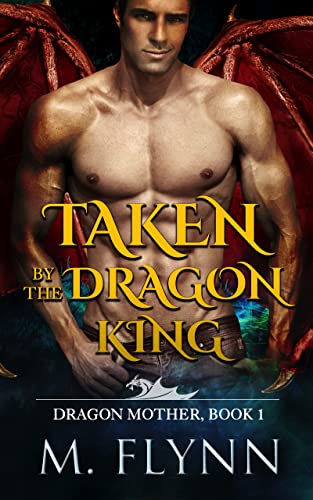 06/06/2022
A hill with a hidden secret. A single night with a sensual promise. A fate awaiting our young heroine in the arms of a handsome and seductive stranger.
For Diana Bray, fate has given her a normal life. Normal, that is, until a stranger comes into town with a handsome smile and a strange, eager glimmer in his blue eyes. He offers the town's young inhabitants a chance at a king's treasure if they will heed an ancient, long-forgotten tradition: climb Dragon's Hill during the night of the Blood Moon.
Diana is reluctant to participate for more than one reason, but the handsome stranger convinces her to join the throngs of greedy adventurers. She finds herself the victor, but the stranger has more to offer than a valuable trinket. Before she can collect her reward she's whisked away into a fantastical new world of magic, mayhem, and a dragon king with lustful eyes for her alone.
In this new world Diana learns that her fate is to bring forth an heir for the dragon kingdom. She isn't so sure about this arrangement, and there are other powers in play who couldn't agree more with her. Some of them are dying to stop an heir from happening, even if that leads to murder.
Trapped in the middle of lust and power, Diana finds herself falling for the hungry eyes of the dragon king, but will she survive long enough to consummate their love?
Famous Book Quotes
"Never trust anyone who has not brought a book with them." ― Lemony Snicket, Horseradish
View More