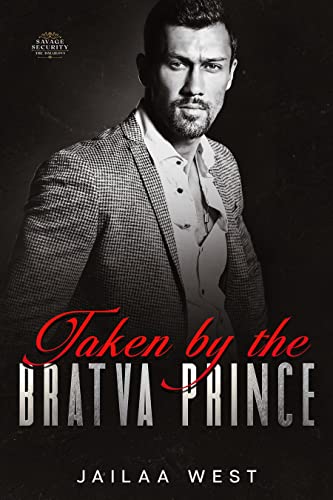 05/18/2022
Hannah saved her friend from an arranged marriage... but who will save her?

Hannah grew up witnessing the brutality of the Bratva. How could she resist helping her friend get away from a merciless arranged marriage? It worked. Yelena married Aiden Savage and was living happily ever after. Will Hannah suffer the cruel fate her friend escaped?

Rurik Ismailov blamed only one person for his sister's defection — Hannah. So he takes her, and he's keeping her.
She will pay the ultimate price...

Books in the contemporary fiction genre are composed of stories that may happen to real people in actual settings. The novels don't fall under other genres or categories. They often happen in precisely the same period that the reader is living (the present), with things that are now, or might be occurring, precisely the same period. The contemporary genre also contains conversational and casual dialogue and sometimes even regional dialects. Contemporary fiction novels will provide you a lot of choices to grow your life reading list. Writers, generally speaking, search for what's trending in their own time for their literary work since it lets them illuminate the weakness or strength of the society.
Famous Book Quotes
"The worst thing about new books is that they keep us from reading the old ones." ― Joseph Joubert
View More