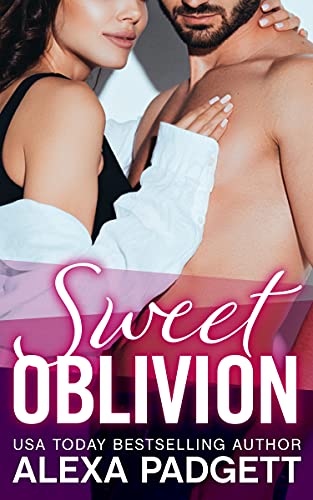 03/22/2022
Rock-n-roll is hell on relationships. Especially his.
Aya Aldringham has it all, but wealth can't make her father love her or give her more time with her dying grandfather. Nor can it stop her from yearning for Nash Porter—the boy she never forgot. The boy who saved her. 
Nash doesn't do relationships, not after watching his parents use each other's feelings as weapons. When he finds Aya again, after so many years, he can't help but get close—really close—like in her bed and in her arms.
He can't keep her though. There's a seduction in falling in love, but it's a lie. The truth is in the sold-out crowds who chant his name every night he's on stage.
So why does Nash only want Aya?
★★★★★ "I love this series" –Samantha, Goodreads Review
★★★★★ "My favorite story of this year" –Kate, Goodreads Review
SWEET OBLIVION is book 1 in the angsty bestselling rockstar romance series OBLIVION. Start reading now—and fall in beat with Nash and Aya's heart-stealing romance!
Western is fiction books, movies, and tv genres. Westerns are mostly placed in the 19th and early 20th century in the Western United States and tell the stories of cowboys, lands, and also outlaws investigating the western frontier and taming the Wild West. Westerns frequently stress the harshness of the wilderness and often place the action within an arid, barren landscape of hills and deserts. This genre generally portrays the conclusion of what's considered the"idealized American frontier" or person against nature. If you like to read the background, then you have to add this genre to your reading cart.
Famous Book Quotes
"You can never get a cup of tea large enough or a book long enough to suit me." ― C.S. Lewis
View More