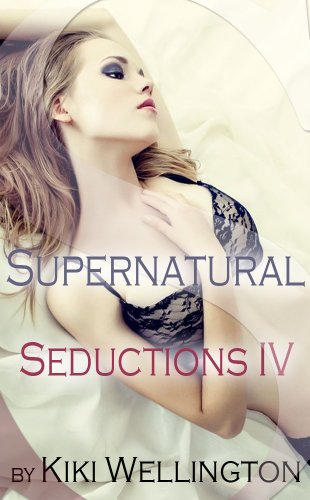 05/07/2022
Serena needs to understand why she's been having erotic dreams about a long-lost ex—a fallen soldier who died years ago. After seeking guidance from a therapist, a friend, and even a psychic, she feels an overpowering need to look for answers at a country bed and breakfast. During her visit, Serena taps into her unresolved feelings and sexual desires, giving her the closure that she desperately needs.
Warning: Supernatural Seductions IV (6,000 words) contains an awkward attempt at anal sex, doggy style on a desk, penetration in a pool, and a healthy dose of psychic skepticism.
Erotic romance books are stories written concerning the growth of a romantic relationship through sexual interaction. Sex is an intrinsic part of the narrative, character development, and relationship development and may not be eliminated without damaging the narrative. To put it differently, it is fun, it's hot, and it could be prestigious. This means, where else can you spot sexy billionaires, rough war heroes, teachers that do not mind giving you D jokes. If you are passionate about your partner or love to read others' passionate sex or love story, then you should add this genre to your reading list. Here are some amazing erotic romance books online that you might like to read.
Famous Book Quotes
"Be careful about reading health books. Some fine day you'll die of a misprint." ― Markus Herz
View More