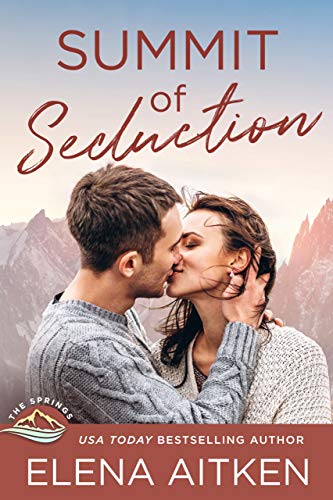 08/28/2022
A one-night stand, opposites attract, accidental pregnancy, small-town romance from USA Today Best Selling Author, Elena Aitken.

He's the last thing she needs. She's not his type. They can't keep their hands off each other!
With her life in shambles, the very last thing Cynthia needs in her life is a man. Especially one like Seth McBride. Sure, he's sexy as hell and the memory of what his strong hands felt like on her body keep her up at night, but that's exactly why she needs to keep her distance.
It was one time…okay…twice.
But it can never happen again.
Except now Seth can't get her out of his head, and he's almost positive Cynthia feels the connection, too.
He might even be able to get her to admit that she feels the same way, but when Cynthia discovers a truth that will rock both of their worlds, all bets are off while they try to navigate their new future.
Famous Book Quotes
"but for my own part, if a book is well written, I always find it too short." ― Jane Austen
View More