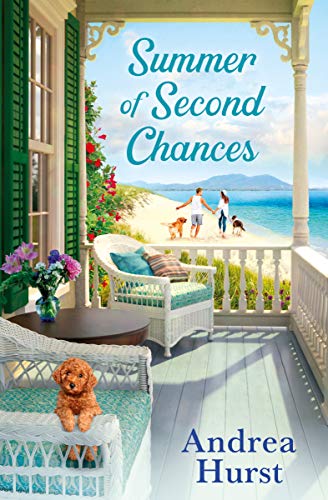 03/14/2022
"Refreshing and heartwarming…A delicious summer read." ~Dete Meserve, award-winning and bestselling author of GOOD SAM—a Netflix Original Film—and The Kate Bradley Mystery series
The blossom of first love meets the golden ember of last love in this heartwarming novel of hope and second chances.
Shelby, at sweet sixteen, finds herself without friends, a place to call home, and still waiting for her first kiss. At the mercy of yet another move, she's left to spend the summer with her grandmother at Moonwater Lake. Theo, a widowed, elderly man in town suggests she start a dog-walking business. Sometimes all it takes is one bright idea and an abundance of dogs to bond two unlikely friends and show them that dreams can still come true.
Theo is grieving the precious memories of his fifty-year marriage. If not for his aging beagle, Wally, he wouldn't have a reason to get out of bed in the morning, much less go for walks. Theo is pleasantly surprised by his awakened feelings of hope, after crossing paths with Shelby and her grandmother.
It's turning out to be a summer of many things; a summer of healing and starting over. A summer of friendship and unconditional love that will remind Shelby, Theo, and the town of Moonwater Lake that it's never too late for second chances.
A clean love is simply a means to spell out a love story that will not include explicit sex, excessive gore and violence, and profanity. The category is started by amazon. This new category helps readers that desire the love and emotion without particulars of this romantic bedroom kitchen/car/outside / etc.--gymnastics to discover exactly what they're looking for. You may read this book with your family. This class is specially created for readers that are uncomfortable reading fantasy books with sexually explicit material, an excessive amount of blood and guts, and a lot of f-bombs.
Famous Book Quotes
"I lived in books more than I lived anywhere else." ― Neil Gaiman, The Ocean at the End of the Lane
View More