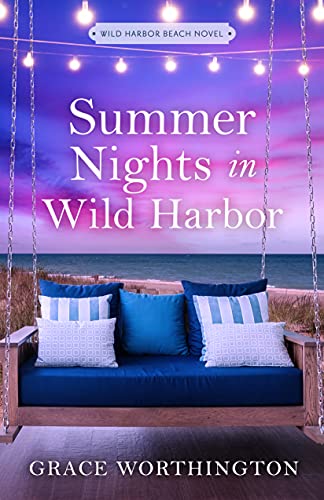 08/15/2022
They're opposites in every way. Can this headstrong pair reconcile their differences and write their own happily ever after—on and off the page?
Journalist Megan Woods knows that fairy tales don't come true. So when a handsome stranger shows up to rescue her from a blind date gone wrong, she figures there has to be a catch. Turns out, he's her newest competition at the newspaper. Megan thinks she has the editor-in-chief position sewn up, until the annoyingly good looking Finn Avery appears to steal her promotion.
As far as she's concerned, their relationship is strictly business. But Finn is not anything like she expected. She just has to convince her heart not to fall for the enemy.
Finn Avery is looking for a fresh start. He moved to Wild Harbor as the town's newest reporter, only to find out he's been paired with spitfire Megan Woods. Finn needs to prove himself as a reporter, and that means winning over his gorgeous coworker, even though she's immune to his charms. Finn's past holds secrets that have taught him not to take a chance on love. Romance is the last thing on his mind.
When their boss assigns the pair to cover Wild Harbor's biggest summer event, Finn has to find a way to keep his head in the game, without letting his heart fall. Both fiercely competitive, they're opposites in every way. But when they're forced to team up for a story, the sparks fly.
Can Finn let go of his past in order to risk his heart again? Can Megan find her happily ever after in the arms of her fiercest opponent?
Summer Nights in Wild Harbor is the second novel in the Wild Harbor Beach series. These stand-alone sweet romances can be read in any order and are set in Wild Harbor, a quaint small town full of happily ever afters.
Famous Book Quotes
""There is no mistaking a real book when one meets it. It is like falling in love."" ― Christopher Morley, Pipefuls
View More