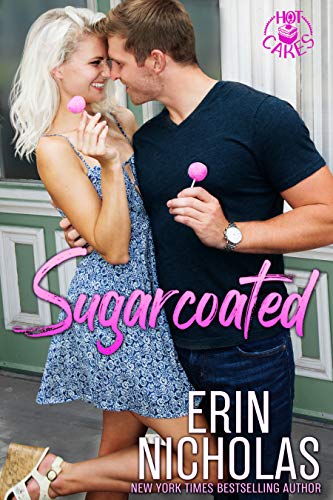 05/13/2022
A hot, funny brother's best friend small town rom com . . . with sugar on top!

She's his best friend's little sister. He's known her all his life. He's practically part of the family. There is nothing either of them could do to surprise the other at this point. Then she showed up in his bedroom in lingerie and asked him to take her V-card.

Okay, that was a surprise.

Aiden is pretty sure Zoe was equally surprised when he told her no.

To say that he didn't handle it well would be a massive understatement. Almost as massive as the amount of work he's going to have to do now to convince her that he wants her. Forever.

Right after he tells her that he's bought the company that's her bakery's biggest competitor.

Maybe if he tells her he's in love with her first, that will help sugarcoat the whole we're-rivals-in-business-now thing.
So, first "I'm in love with you", then "take off your clothes", then "I'm now your business adversary".

Sure. Piece of cake.

Those books that give you pleasure and laugh, we could declare them Comedy or Funny Books. Humor is a funny thing that can allow you to improve your work-life balance. Pinpointing exactly what an individual will discover funny is not a specific science. There are many different varieties of comedy, but what makes it funny is a matter of opinion. Comedy books differ from person to person since some people find them humorous while others don't. There are thousands of comedy books available in the offline or online market. Comedy books will keep you away from all-day tensions or problems that you have in your life.
Famous Book Quotes
"The love of learning, the sequestered nooks, And all the sweet serenity of books" ― Henry Wadsworth Longfellow
View More